Accelerating Podcasting 2.0 with LetsCast.fm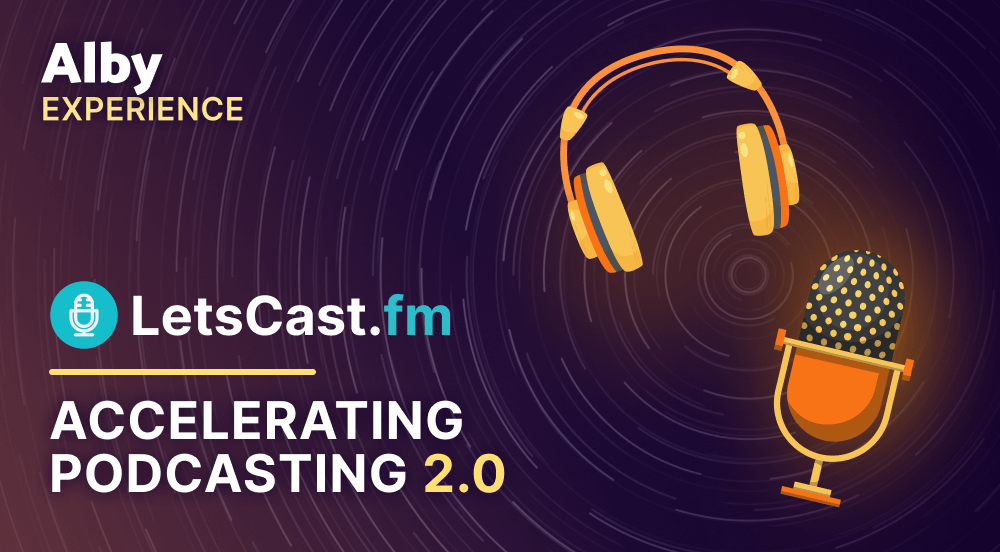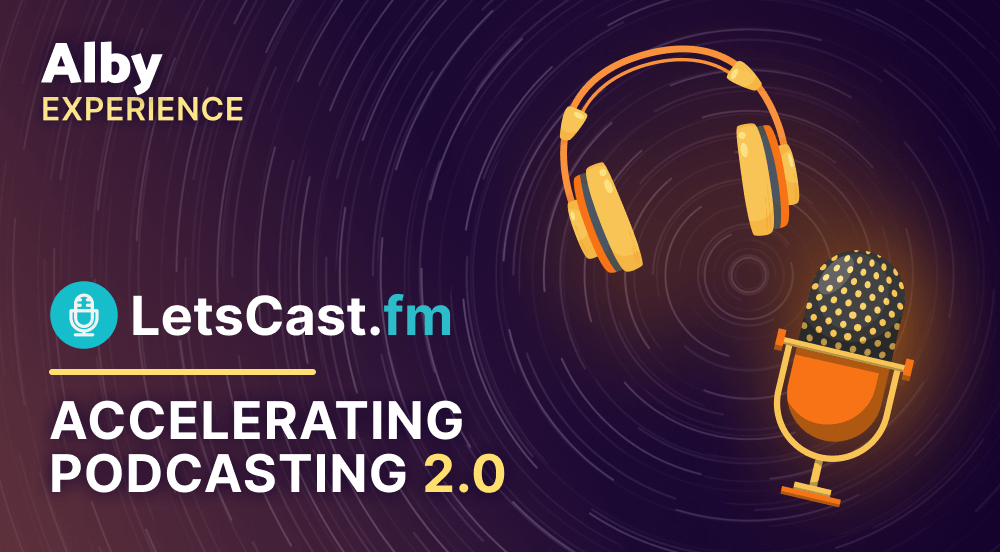 Alby is pleased to announce a new integration with LetsCast.fm; a German podcasting platform for hosting, distribution, audience statistics, monetization and other tools podcasters need to grow their podcasts. Alby is helping to bring LetsCast.fm into the world of Value 4 Value (V4V) by enabling bitcoin payment streaming via bitcoin.
LetsCast.fm, Podcasting 2.0 and Value 4 Value
LetsCast.fm has been a strong supporter of Podcasting 2.0, a collection of initiatives that advance podcasting's open technology in the German-speaking region. One of these initiatives is called Value 4 Value, where content creators generate value through their content and, in return, listeners are encouraged to give back the value they receive. This concept was brought to the podcasting industry by a unified specification, the <podcast:value> tag, that allows listeners to support their favourite shows through Value 4 Value-enabled podcast listening apps.
Bitcoin powered Value 4 Value payments
The lightning network, a payment protocol layered on top of Bitcoin, is a perfect fit to streamline payments for digital content. It enables inexpensive and instant microtransactions in an open payment network. Every person worldwide has the chance to become a participant in the global online economy as a consumer and seller of digital content. Listeners are able to stream value (bitcoin) to podcasters and interact directly with them through "boostagrams", which are messages linked to payments.
Hence podcasters have the chance to build up an additional and independent revenue stream and receive feedback directly from their listeners.
What LetsCast.fm podcasters receive
If you want to see how you get your podcast ready for Podcasting 2.0 and start receiving contributions from your listeners, have a look at this fantastic (German) video from the team behind LetsCast.fm
Alby and LetsCast.fm into the Future
Daniel, Product Manager at LetsCast.fm, had this to say about the advancement of V4V into the podcast hosting space: "Monetizing your own high-quality content fairly is one of the toughest tasks for podcasters today. Thanks to the open podcast ecosystem, Alby allows our creators to use Value4Value in just a few clicks and get listener appreciation in a fast, modern way."
By contributing to a native value layer for the internet Alby is committed to enable direct monetization flows for content creators, and podcasting is one of the first industries to benefit. With LetsCast.fm being a big proponent for free and open-source software, it is a natural fit to see them and Alby come together as partners.
Are you interested in accepting and sending payments instantly over the Bitcoin Lightning Network? Reach out to us.