Celebrating 1,000,000 monthly bitcoin payments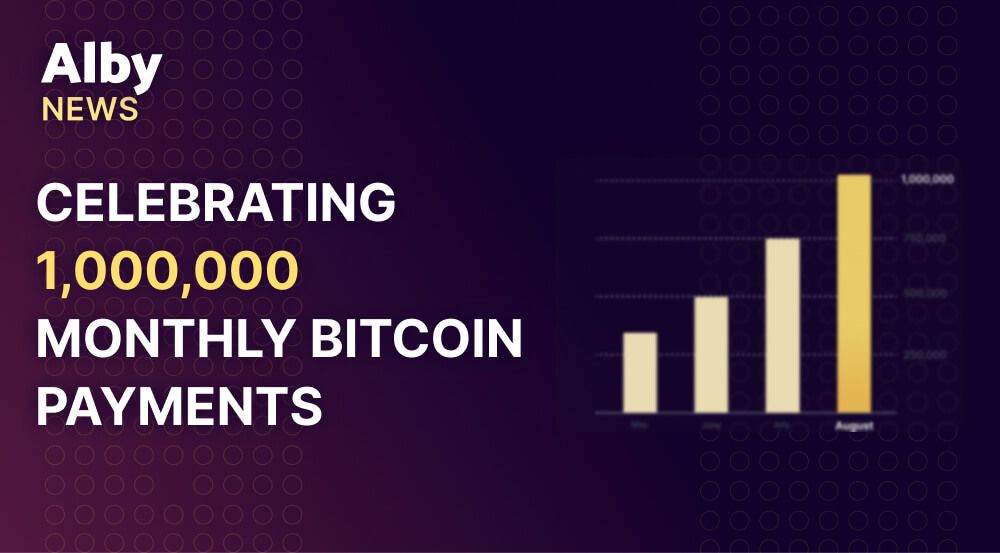 Alby is your companion for bitcoin payments and seamless access to the world of bitcoin apps, merchants and Nostr. Thanks to our community, we have reached another great milestone.
In August, Alby facilitated over 1,000,000 bitcoin transactions over the lightning network. This growth is owed to consumers trusting Alby as their bitcoin account for daily spending, and businesses powering apps with Alby's wallet APIs and developer tools.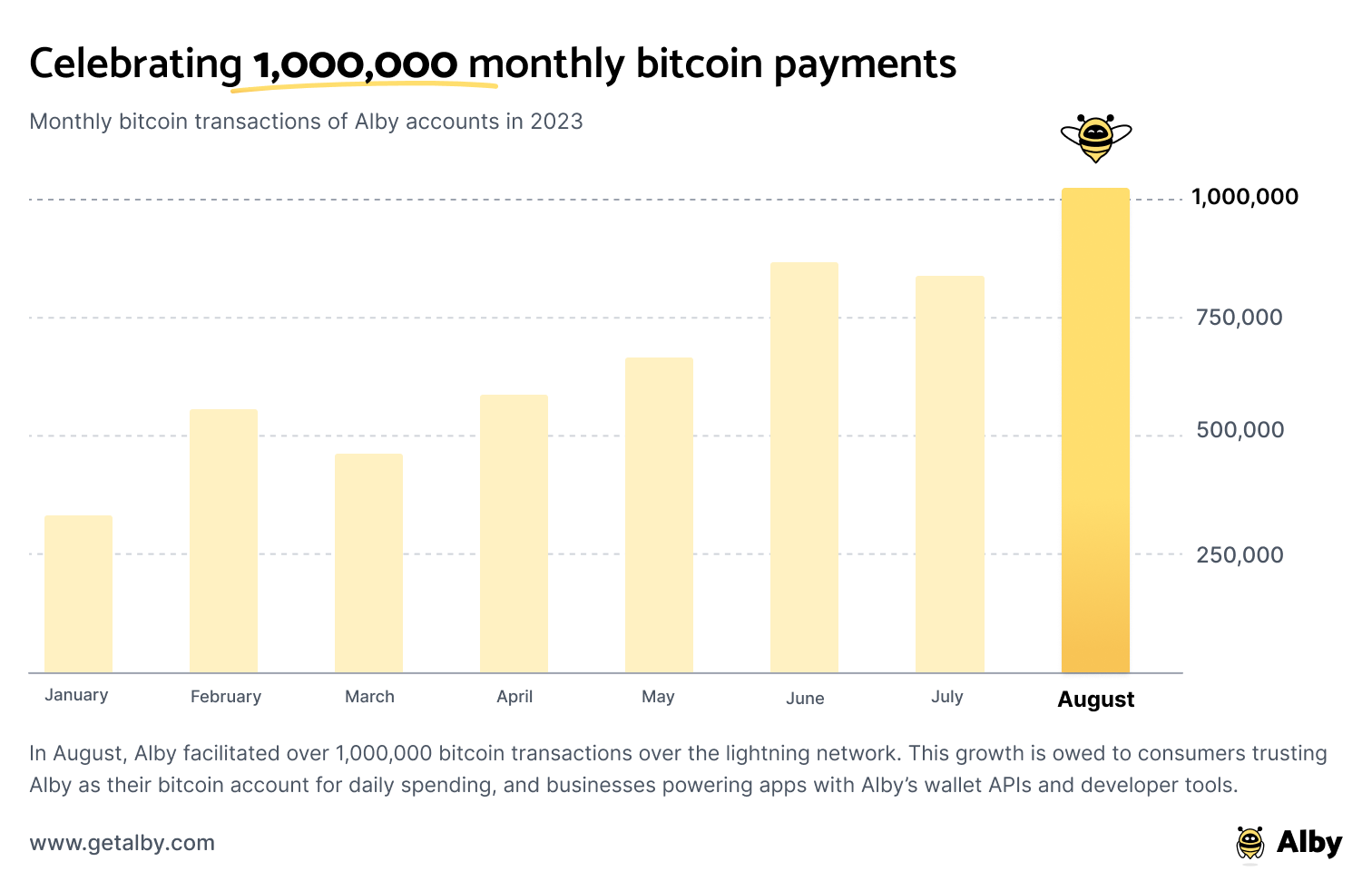 You wonder where do these payments go to or come from? Which apps and merchants are involved? Stay tuned and subscribe to our newsletter below. We'll publish something cool very soon.
In a nutshell: As a user you can connect dozens of apps out there to your Alby Account removing the need to deposit funds first. The Alby Browser Extension is just one these apps.
Keep in mind: these are only transactions processed by Alby accounts. If you connect your own wallet or node with the Alby Browser Extension, we cannot know how much and with whom you exchange payments.

Bitcoin on the lightning network is just awesome! Payments happen instantly across any border without chargeback risk and down to a fraction of a cent.
Thanks to all the users putting their trust in Alby, to all the developers using Alby to power their apps with bitcoin payments and to the open-source community around the Alby extension. Let's keep the sats flowing.