Monthly Alby Buzz: LndHub.go & Lightning Hacksprint
This is the first edition of the monthly Alby Buzz. In this episode we cover: the recently released LndHub.go news from the Lightning Hacksprint in Istanbul Summer of Bitcoin what's new in Alby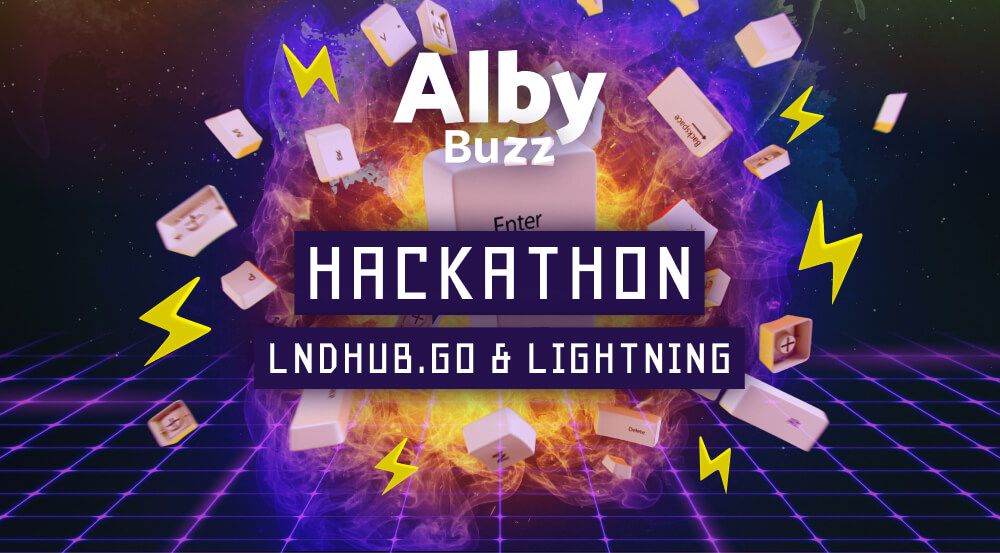 Dear Alby Community,
This is the first edition of the monthly Alby Buzz.
In this episode we cover:
The recently released LndHub.go
News from the Lightning Hacksprint in Istanbul
Summer of Bitcoin
What's new in Alby
LndHub.go
Accounting tools for Lightning Network nodes can not only be helpful for external end-users. They can also be used internally in a system, to allow existing applications to send and receive lightning transactions. Either a hosted service can be used or if you run your own node, it is useful to interact with it through an accounting layer. LndHub with it's simple HTTP REST API can be very helpful here.
We have decided to write an implementation of LndHub in Go that focuses on simplicity, maintainability and ease of deployment. Read more about the reasons and how you can contribute here.
Lightning Hacksprint
The 6th edition of the Lightning Hacksprint took part in Istanbul. Once again Fulmo managed to gather the Lightning community for a 3-day event.
Friday, the first day, started with talks:
Carla Kirk-Cohen gave a broad overview of the state and development of the Lightning Network and upcoming improvements.
Nicolas Burtey presented Galoy's work about giving users the possibility to keep a stable balance in USD using perpetual inverse bitcoin futures for hedging bitcoin's volatility.
Rene Pickhardt introduced his findings on Lightning route calculation and the effects of a zero base fee on pathfinding.
Saturday and Sunday were reserved for hacking on projects and an unconference. This created space for spontaneous collaboration and a lot of creativity.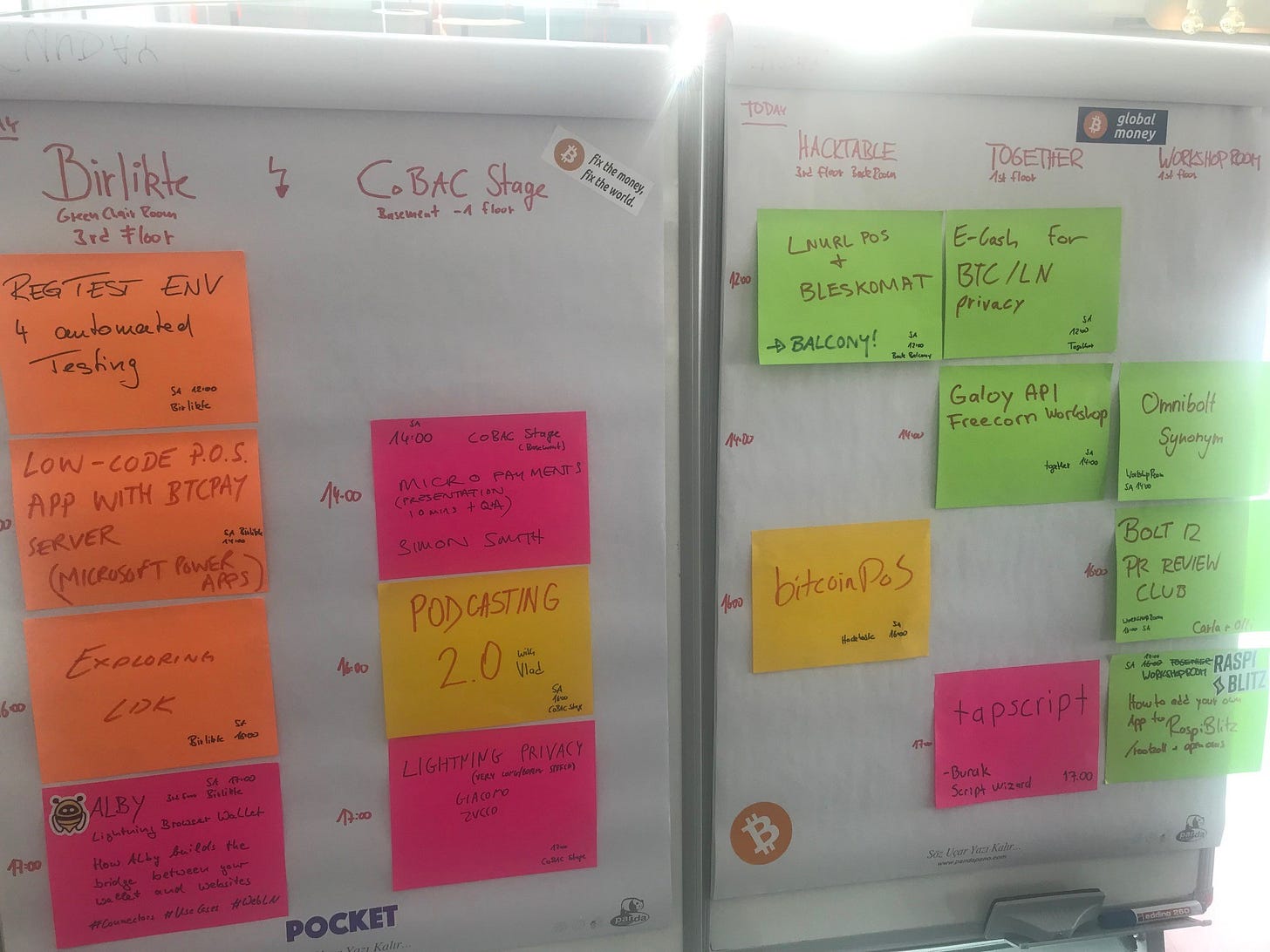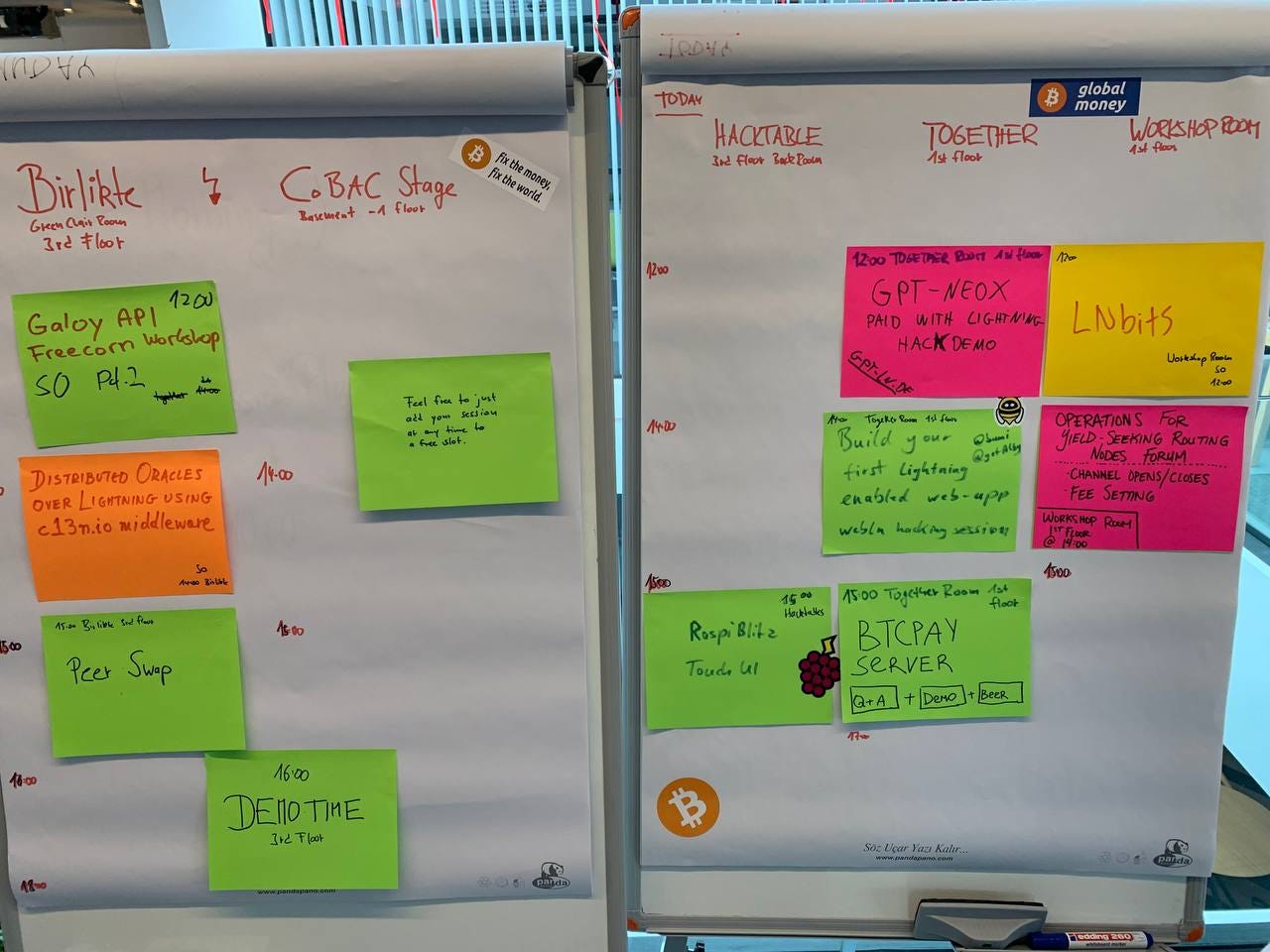 The final presentations included demos about a Lightning ATM, a slot machine, an offline vending machine, using radio to transmit Lightning transactions, Synonym's Slashpay and many more. @kiwiidb extended LndHub.go with c-lightning and showed how easy it is to use the Alby browser wallet to send tips on Twitter. But instead of paying to a Lightning address the payment went to a BOLT12 invoice.
This was once again another great Lightning Hacksprint due to all participants and organizers.
Summer of Bitcoin
Summer of Bitcoin is a global, online summer internship program focused on introducing university students to bitcoin open-source development and design. This year Alby is one of several organizations that will take part in the program. Students have the chance to work over the course of 3 months on challenges and are mentored by one person from the organization.
We are excited to take part and work on 4 great challenges together with very skilled students.
What's New in Alby
In February, we released another versions of the Alby browser extension with new features such as:
support for lighting tipping on Vimeo videos
user prompt for signing messages
improved lnurlpay screen
Check out the changelog for all updates regarding Alby during the last month
For more, visit the website and follow Alby on Twitter.