Paid audio content without barriers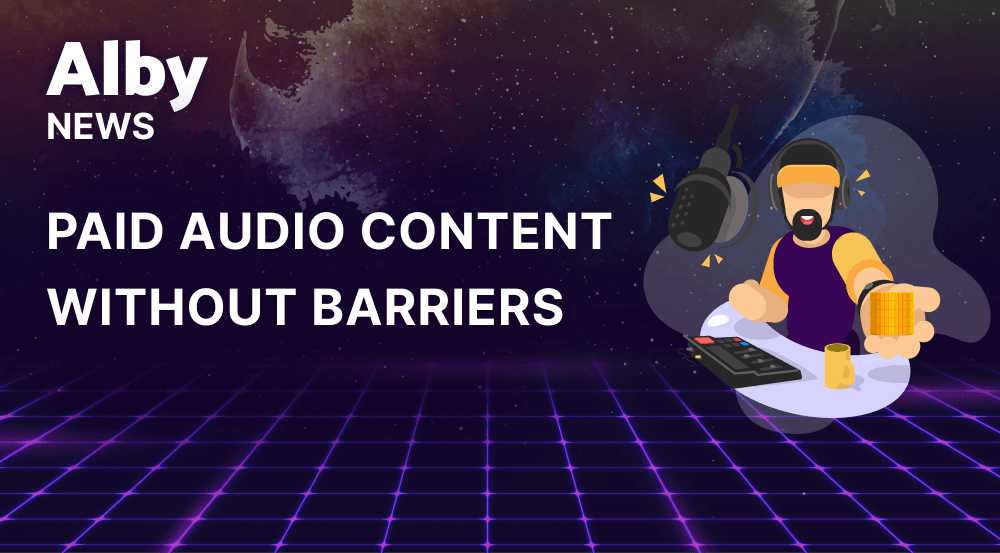 Summary
One-time payments for "Pay-per-listen" experiences in podcasting have not been feasible across podcast apps until today
Based on the Open Content Payment Spec podcasters are able to distribute paid content with public podcast feeds making it visible and easily accessible to any user of any podcast app.
The current state of paid audio content has limitations
The current state of paid audio content for podcasting has three central problems:
Paid content is painful to access. It is not available in podcast players and needs to be accessed using external services and imported manually into a podcast player by each user.
As paid content is not visible in the public podcast feed, it is hard to discover. Podcasters do not have a native way to inform listeners about the existing paid content, which forces them to rely on alternative communication methods like social media.
Poor accessibility and discoverability make one-time payments in the sense of "pay-per-listen" infeasible. Therefore, most existing models for paid content rely on subscriptions that require high commitments from podcasters and listeners and are bound to specific apps and services.
Paid audio content without barriers
Building on the  Podcasting 2.0 specification and the bitcoin payment network these limitations are overcome. Premium content can be embedded in the public podcast feed directly. This allows podcast players to read the information and make it visible to the listener. The discoverability of premium content just became so much easier. Every app can display an episode with a price tag. As a consequence, the episode is highly accessible in the podcast app following the Podcasting 2.0 value tag specification. It is literally just "one click away" for listeners. No context switching by opening another app is required.
Create freemium audio content
Podcasters can create amazing freemium content experiences for their audience. This means they can lower the barrier to purchasing an episode by giving out parts of it for free. Every podcast app can play the free part of the episode. On top of that, all players not supporting this feature can still be used by importing the premium episode as we know it already today from paid podcasts. Hence podcasters do not rely on podcast players supporting this standard to start selling premium podcast episodes. Even better, podcasters enjoy full flexibility in monetizing their content. Setting individual price points, deciding when to change them and the share of free and premium content of a specific podcast episode is completely up to them.
Introducing the Open Content Payment Spec

To facilitate the adoption by podcast hosting companies and listener apps the Open Content Payment Spec (OCPS) is introduced. In the spec, a priced audio file is listed in a podcast's RSS feed (or anywhere else) just like a regular podcast episode and uses the defined payment recipients on an episode level according to the Podcasting 2.0 standard.  
OCPS makes the content visible to everybody, easily accessible and can be integrated with a few lines of code because it relies on the HTTP protocol. In addition, it is also fully backward compatible with clients that don't support this specification.
A new scalable form of listener-based content monetization
RSS as an open method for content distribution and bitcoin as an open and efficient payment protocol make this innovation possible in a scalable way. Design decisions are driven by Value 4 Value payments that enjoy increasing popularity among podcasters. That's why every paid podcast episode is still able to receive boosts and streams in addition to the actual payment. This makes it particularly easy for all podcast hosting providers who already support the value tag to offer this innovative form of monetization to their podcasters. Early contributors and supporters include Conshax, Breez, Podverse, Podfans and Alby.
If you are a podcaster, a podcast hosting service, or a developer of a podcast app and want to start with Value 4 Value payments or level up to premium podcast episodes, feel free to reach out.