Podcasting that Pays™ with PodFans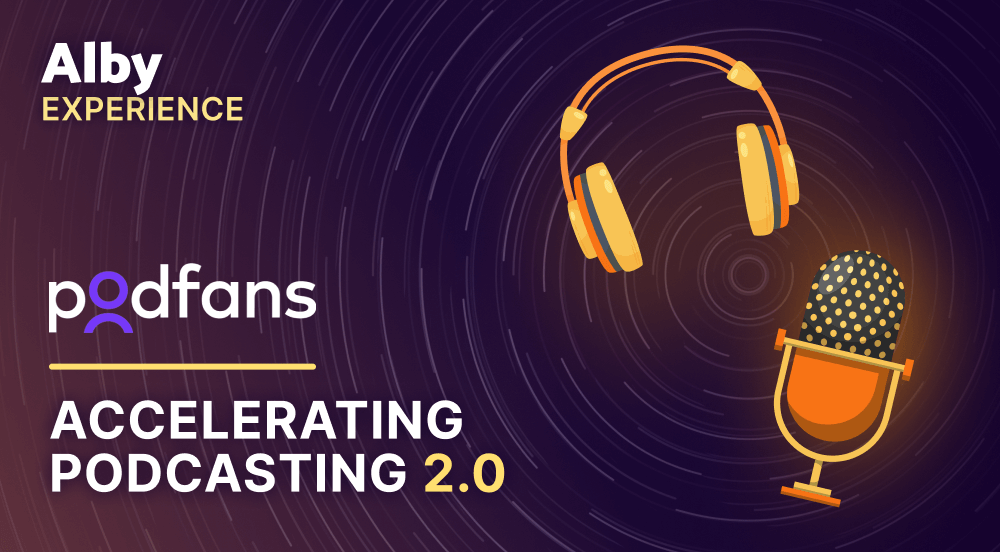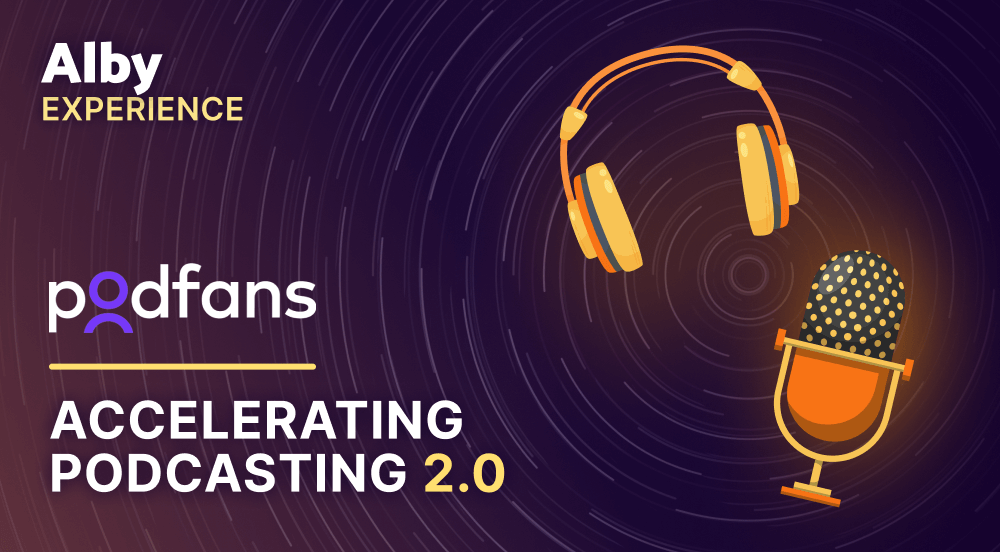 PodFans is a podcasting marketplace where listeners discover the podcasts they love and support their favorite podcasts powered by bitcoin payments provided by Alby.
Podcasting that Pays™
PodFans is the next generation Podcasting 2.0 platform. As a listener, you have the flexibility to contribute as much or as little as you prefer using bitcoin micropayments called satoshis. Unlike traditional podcast platforms, PodFans.fm eliminates advertisements and monthly subscriptions. Instead, you only pay for the content you consume, allowing you to directly support the podcasters you enjoy.
PodFans is a leader in implementing Podcasting 2.0 features which enabled them to provide this unique listener experience.
Alby provides a solution for PodFans
As a listener on PodFans you can support your favorite podcaster with bitcoin micropayments on a voluntary basis. This concept is known as Value 4 Value. It is a monetization model that allows podcasters to create an additional income stream but, moreover, it is a tool to create engagement and direct connections between podcasters and listeners. With its implementation of Alby Accounts Podfans is pioneering a way of listener engagement through micropayments.
Listeners earn while using PodFans in an extremely simple way. Upon signing up and completing the registration, engaging in activities such as listening to trailers, creating clips, and adding comments to episodes, listeners earn their first fraction of a bitcoin in the form of satoshis (sats). As listeners accumulate sats, their position on the leaderboards will rise, and become eligible for prestigious titles. The more listeners engage and interact, the more sats they'll earn. Alby enables Podfans.fm to connect each user action to a micropayment.
How does it work?
Visit Podfans.com on your mobile phone
Open your browser's settings.
Scroll down, tap Add to Home screen and confirm by tapping Add.
Create an Account on Podfans.com and link your Alby account. If you don't have an account yet. You can create one on the fly.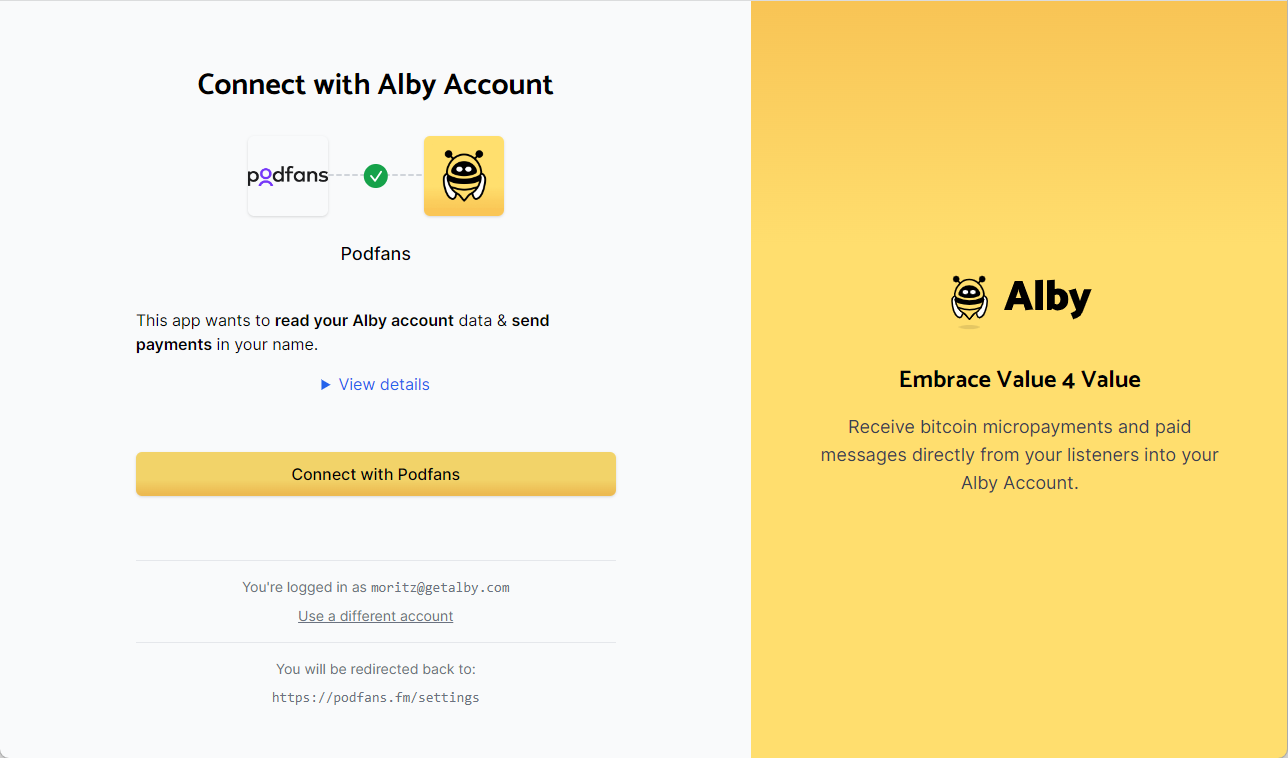 Congrats! No you are ready to earn your first sats and listen to your favorite podcasts. Don't forget to show your appreciation by sending some value back.
Alby and PodFans into the future of podcasting
We talked with Sam Sethi, founder of Podfans.fm, about the partnership.
Why did you choose to partner with Alby?
"Two years ago the idea of Satoshi micropayments over the lightning network was a difficult concept to understand. Alby was the first company to offer a simple solution that hide the complexity with its browser plugin.  Last year when we started PodFans, we looked around for a digital wallet partner. Thankfully Alby had just released their API. It was very quick and simple to integrate Alby's 'real-time' payments API into our web application and when we got stuck, their customer support was always on-hand to quickly guide us in the right direction or offer an update to overcome any technical challenge."  
How do you experience the collaboration between both companies?
"As a partner, we regularly have technical catch ups with Alby to get briefed on their future plans and for us to show them our progress with PodFans. Alby is always keen to listen and get feedback as well as to take on new ideas. I would sum up our collaboration in two words "Mutually Rewarding."
What are your plans regarding payments in PodFans?
"The advent of micropayment splits was a killer feature for us. With programmable money, it enabled listeners to send streaming payments, boosts and zaps to podcasters and for PodFans to automate the percentage split payments to guests, partners and others."
The opportunities that an open, instant and efficient payment system as bitcoin provides is truly exciting. That's why at Alby we are offering a set of tools and APIs helping apps to integrate bitcoin payments and create innovative features for engaging experiences. Learn more and reach out.