Alby Buzz: Better tools for builders and PeerTubers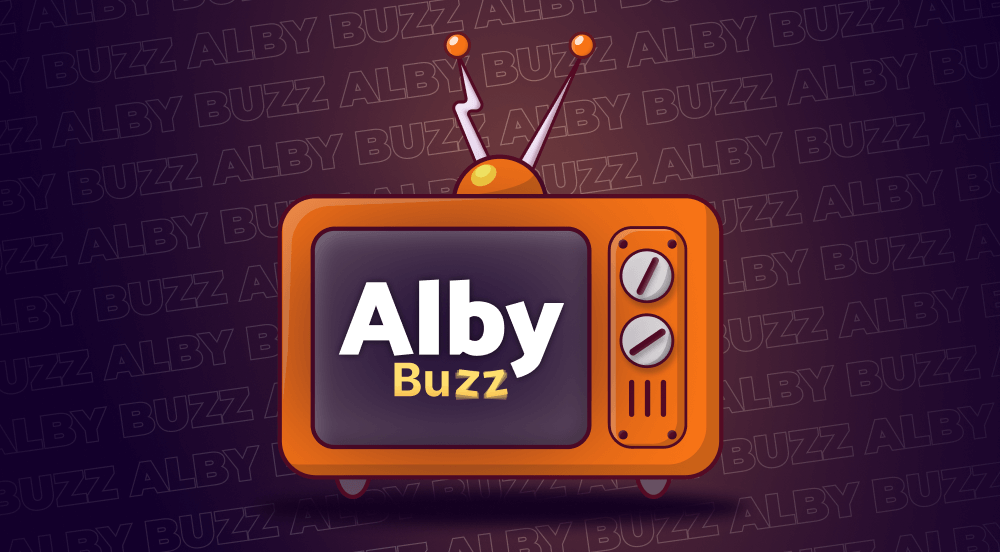 Hello Alby Community!
Welcome to the 19th edition of Alby Buzz, where you find out about everything new at Alby, the lightning app ecosystem, and are the first to learn about what's coming next.
What's happening in Nostraland?
This represents just a glimpse of the recent developments in the bitcoin ecosystem and Nostr apps this month. So exciting to witness such an active builder community.
---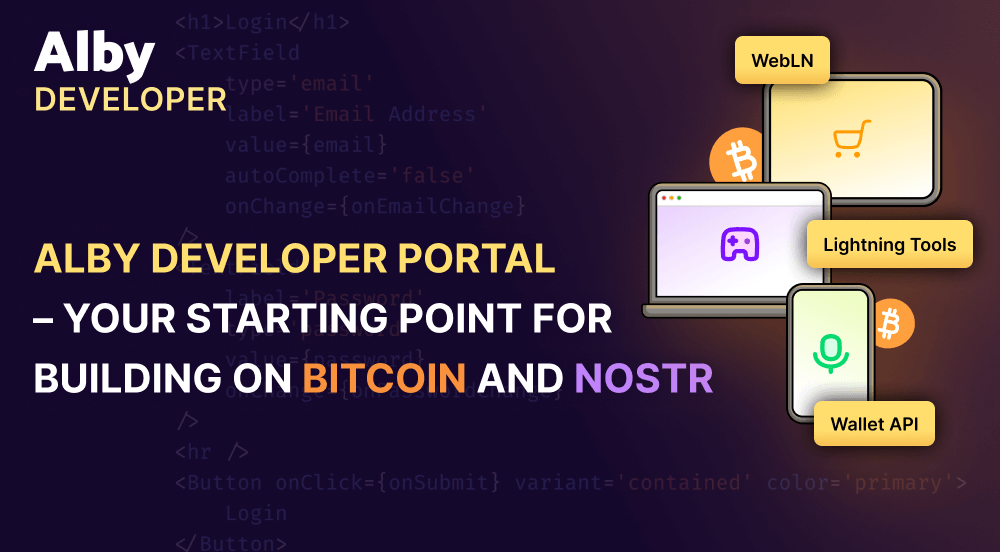 A propos builder community! We're here to talk about something fresh we've shipped.
Building on bitcoin, such as accepting payments from your own users or letting users send payments to each other can feel like climbing endless mountain ranges. Once you climb the first summit, you'll already see the next higher one. As if understanding bitcoin was not enough of a rabbit hole.
So we set out to create a portal that helps you:
Get an overview of available components
Get started at your own pace
Learn which components fit together and are needed for your app
---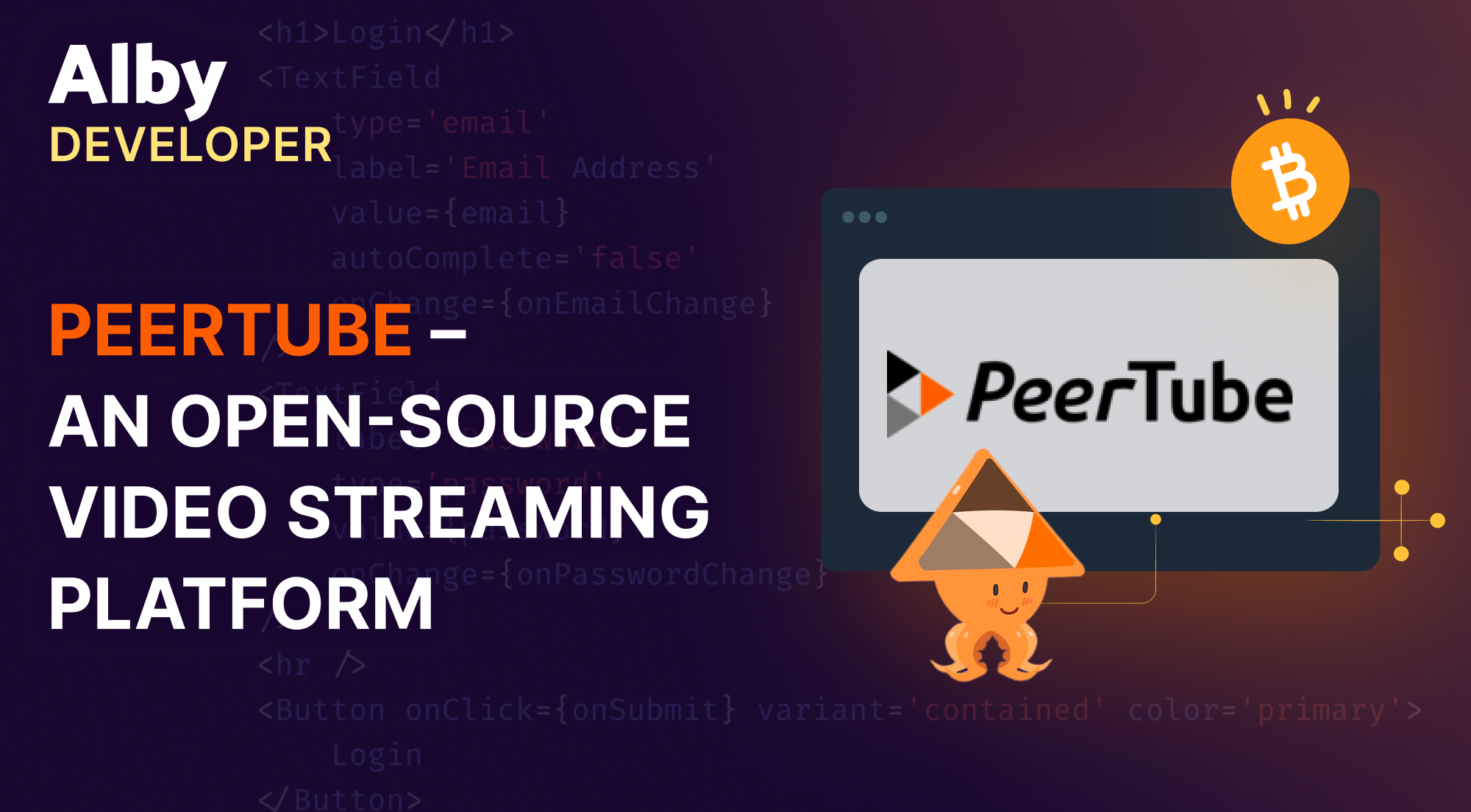 You can now use bitcoin on PeerTube, an open-source video streaming platform. The lightning plugin makes Value 4 Value easy for all PeerTube admins to use. Furthermore, users can easily login with their Alby account or donate with bitcoin on enabled PeerTube instances.
---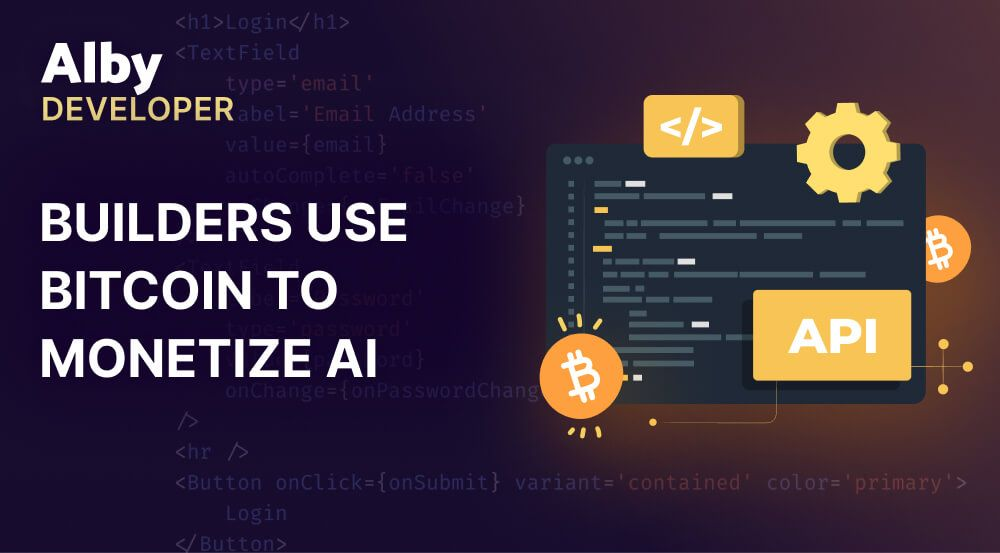 Ai4ALL, was a hackathon set to revolutionize how we use Bitcoin to democratize AI access. Running remotely from July 1st - Aug 1st this event was hosted on the BOLT.FUN and Replit platforms.
A mind blowing number of 173 makers participated in the hackathon and submitted 44 projects. That's a huge success and a great achievement of the organizers.
Developers used bitcoin to give agents and LLMs the ability to perform economic actions. They coordinated economic incentives around building and running AI models at scale with bitcoin payments or introduced bitcoin to create tools without giving up the user's privacy. Curious about the winners and what bitcoin lightning tools they used?
PS: Get ready for BOLT.FUN's next hackathon: Nostrasia, starting October 3rd!

Where to meet the Alby team
That's what buzzed us this month. For more, visit our website and follow Alby on Twitter and Nostr: npub1getal6ykt05fsz5nqu4uld09nfj3y3qxmv8crys4aeut53unfvlqr80nfm.
🧡 We love your feedback!
Big or small, feature requests or bug reports, we read them all! You can help us out with it by:
🙌 visiting and submitting to the feedback board.
⭐ leaving a review of our Browser Extension at Chrome or Firefox.
👨‍💻 creating an issue or a pull request on our Github.
💬 joining Alby's Telegram, where our team and users hang out and chat.

Thanks for reading,
See you on the web!