Alby Buzz: NPM fund and big Alby update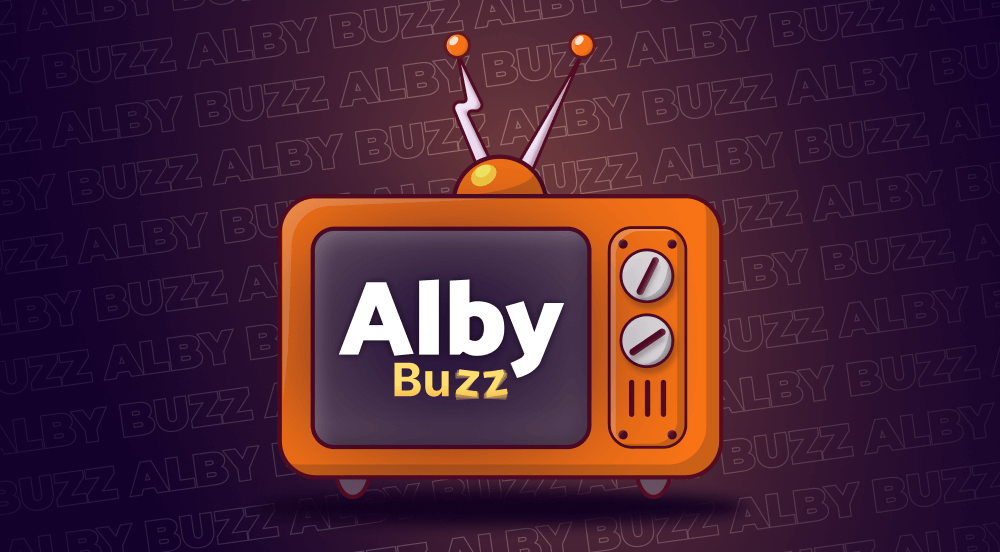 Hello Alby Community!
Welcome to the 18th edition of Alby Buzz, where you find out about everything new at Alby, the lightning app ecosystem, and are the first to learn about what's coming next.
Meet new Nostr apps: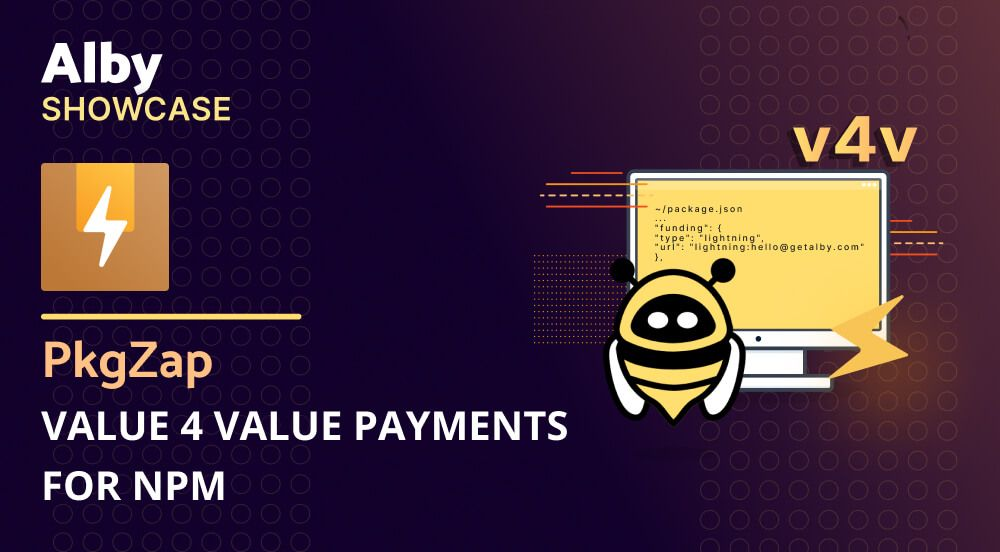 Open-source money for open-source code
Developers are able to receive funding for npm packages by adding a funding property to their code packages. In an attempt to support the open source community PkgZap allows developers to earn and contribute back by boosting all code dependencies at once thanks to bitcoin as programmable money.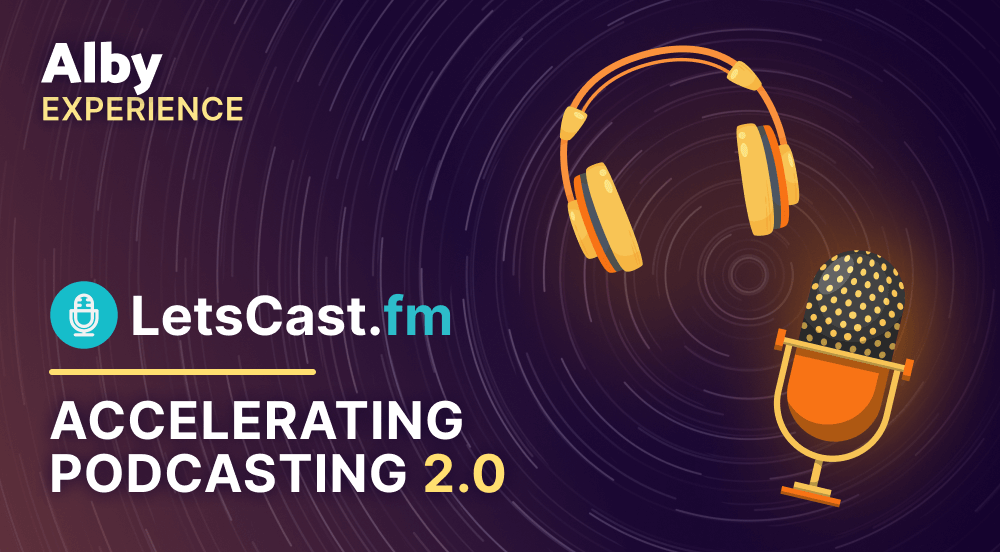 Accelerating Podcasting 2.0 with LetsCast.fm
Alby is pleased to announce a new integration with LetsCast.fm; a German podcasting platform for hosting, distribution, audience statistics, monetization and other tools podcasters need to grow their podcasts. Alby is helping to bring LetsCast.fm into the world of Value 4 Value (V4V) by enabling bitcoin payment streaming via bitcoin.
Whats new in Alby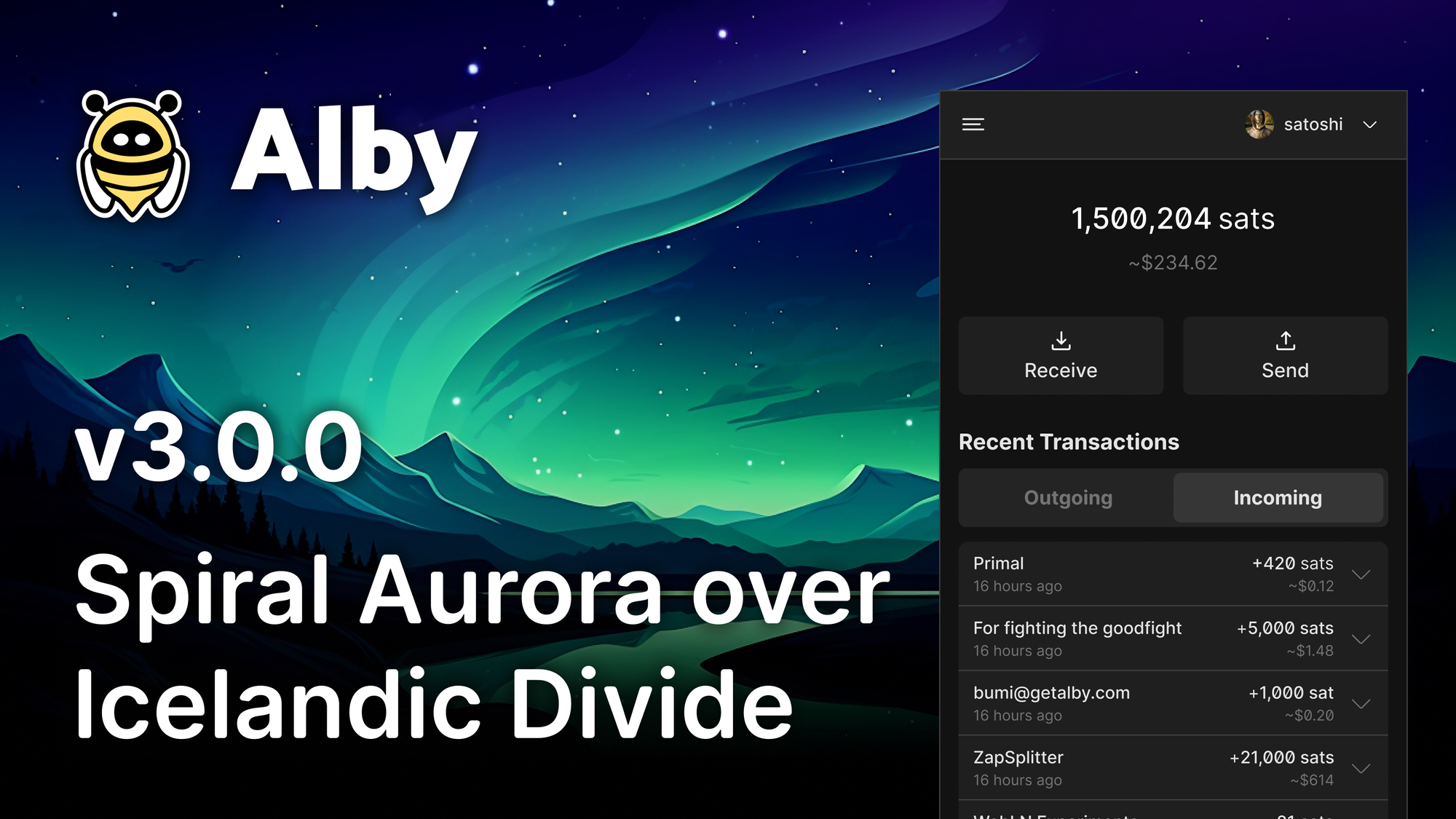 v3, Spiral Aurora over Icelandic Divide has arrived in the Alby Browser Extension.
This release greatly improves key management and the login to your Alby Account with a dedicated account connector. Major changes include:
Introduction of a Master key 🗝️
As a user, you now have a Master key from which you are able to derive your private keys for Nostr, on-chain bitcoin, Lightning login (LNURL-auth) and who knows which ecosystem is next.... This also includes a recovery phrase which makes backups a lot easier.
Improvements of the Alby Account connector 🐝
The new Alby Account connector allows you to personalize the browser extension by showing your own lightning address, your avatar from your personal Alby page and much more in the future.
Login with lightning changes ⚠️
With the update of the Alby Account connector we can now tie the login with lightning via LNURL-auth to a private key as intended by the spec. However, once you add back or reconnect your Alby Account to the browser extension it won't result in the same account on 3rd party apps if you login with lightning. Never mind, this guide about how to migrate the login into 3rd party apps to the new Alby Account connector has you covered.
That's it from the hive this month. For more, visit our website and follow Alby on Twitter and Nostr*. We love your feedback! Big or small, feature requests or bug reports, we read them all! Please visit the feedback board to help us out.

*Our Nostr pubkey: npub1getal6ykt05fsz5nqu4uld09nfj3y3qxmv8crys4aeut53unfvlqr80nfm