How to Use Your Alby Wallet to Receive Boostagrams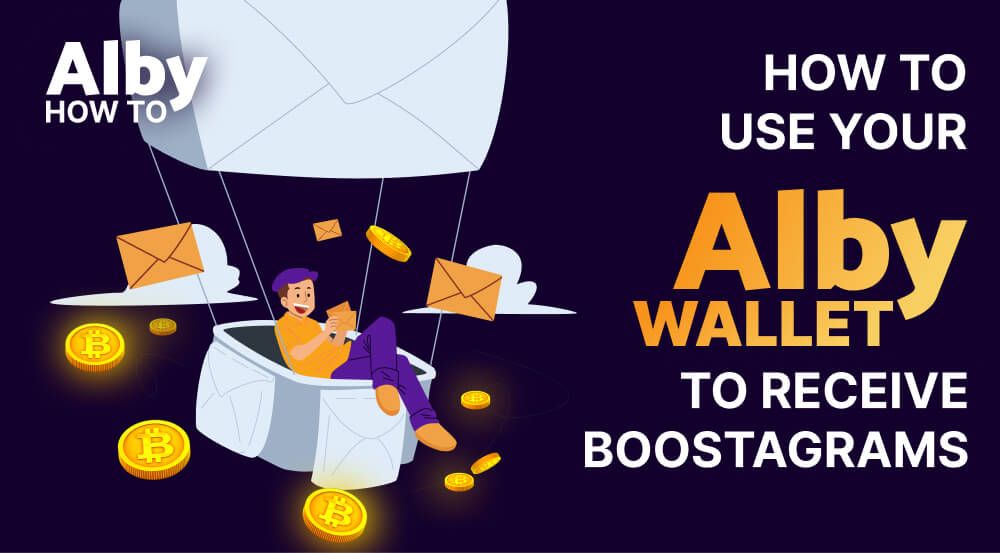 Alby recently introduced a new feature: "Bitcoin Payments for Podcasters". This feature allows users to receive payment streams (i.e. boosts) and boostagrams (i.e. a short text message attached to the boosts) from any bitcoin-enabled podcast player. Breez, CurioCaster, Fountain and Podverse are just some of them that support the concept of Value 4 Value payments.
But actually, it goes further. Any podcast listener app can send you bitcoin in your wallet and attach a personal message. Many of these apps have to be enabled first, but they exist and do not have to be built from scratch. Furthermore, there is no limit to the type of content. Articles, news, music, podcasts and even videos can now be monetized on a Value 4 Value basis; directly and instantly with bitcoin.
So, how to use the Alby wallet to see the received boosts and boostagrams?
We assume you already created an account and added your value block to the RSS feed. If not, please have a look at this blog post about how to receive boostagrams.
Login to getalby.com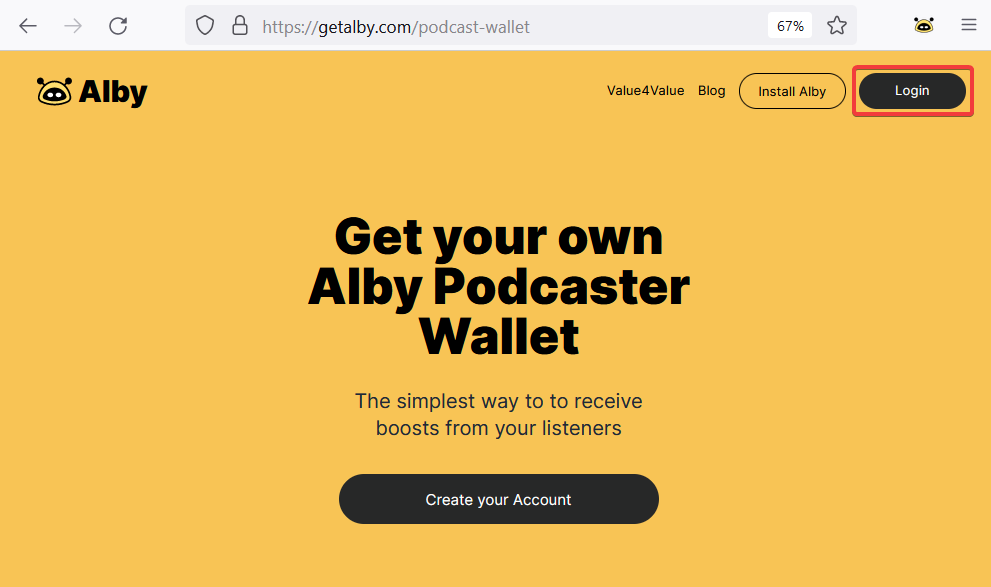 You will see your list of transactions in the 'Account' tab.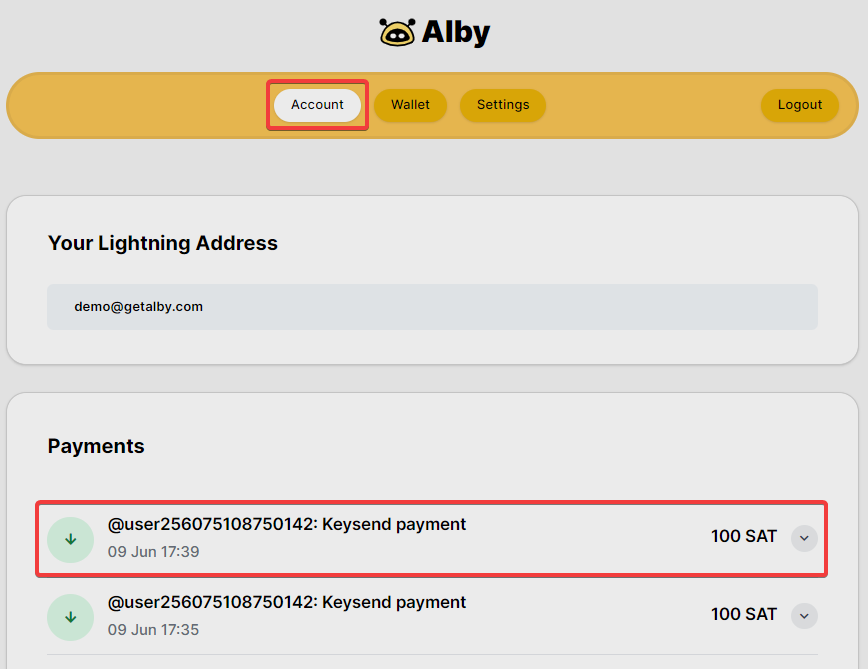 The list displays your sent and received payments. Click on an item to find the payment details.
Let's quickly explain what each item means:
value_msat_total: The total number of millisat for the payment (all splits together, before fees). That is the actual number of sats someone entered in their player. The number of sats is multiplied by 1000 because the amount is denominated in millisat (1 sat = 1000 millisat).
app_name: Name of the sending app
name: Name for this split in the value tag  
podcast: Title of the podcast
feedID: ID of the podcast in PodcastIndex.org
url: RSS feed URL of the podcast
episode: Episode of the podcast
itemID: ID of  the specific episode in PodcastIndex.org
action: Could be "boost" or "stream"
message: Text message to add to the boost (i.e. a boostagram)
sender_id: Identifier of the user of the sender app
sender_name: Name of the sender  
ts/ time: Timestamp when the boost/stream was sent within the episode
Whether all the data points in the transaction details are available or not, depends on the podcast player or any other Bitcoin-enabled RSS feed reader app. Currently only 'podcast', 'feedID' and 'url' are required.
This explains how to receive boostagrams and payment streams in your Alby wallet. Keep on reading here if you haven´t prepared your RSS feed to receive Value 4 Value payments yet.
If you have trouble setting up your podcast for Value 4 Value payments or if you just finished the setup, let us know via email or Telegram. We are happy to help or send a test payment anytime.
And if you know a podcast player or any other RSS feed reader app that should be Value 4 Value enhanced, drop us a line.